Eye See You was the first company ever to have "Wireless Surveillance Viewing".
Eye See You has been around almost two decades. How long has the company you are comparing us too been around?
Check rated with the BBB and registered with D&B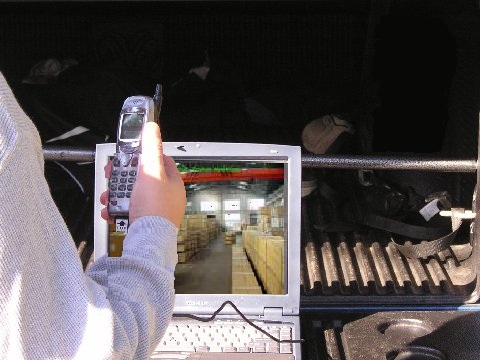 Our original web site was created in 2005. In 2005 you could only watch offsite through phone modems, using Desktop Computers, since High speed was not yet invented. Eye See You was the "pioneers of wireless viewing," combining analog phones with our Patented Satellite Cell Phone Software, a feat that has not been duplicated in today's market, even with all our Wireless Technology and Digital smart phones. Our laptop satellite cell phone software can allow you to view anywhere in the world without High Speed. No company in the Surveillance Industry today can make such a claim. In fact, without high speed you cannot view any other system, other than Eye See You's system, anywhere in the world! Our offsite viewing needs no broadband whatsoever, saving you the money and dependency that comes with having broadband. Many areas still have high speed internet issues. In essence, we still believe (even if we can't confirm it) we are the only Completely Wireless Viewing Company in the World!
Eye See You provides alarm monitoring services and designs, sells, leases, installs and services electronic security systems for commercial and residential clients, as well as large multi-site national accounts. The company currently provides electronic security services throughout the Tri-State area, as well as some selected areas in the United States.
A significant portion of the Eye See You business is derived from commercial clients, including financial institutions, industrial and retail businesses, as well as government, healthcare and educational facilities. A significant part of the company business deals with nationwide chains, including retail chains, fast food outlets, convenience stores, and financial service firms.
Our 4K resolution outside/inside cameras give you the finest picture quality today for a distance of up to 300 feet. We do live demonstrations of existing businesses to prove this. Most companies try to explain what their cameras can do and intentionally not show you. Most of our competition cannot produce a clear picture past 75 feet.
The videos below are examples of installations and systems over the last 20 years.
Security That Goes Above And Beyond
At Eye See You we pride ourselves in offering a wide variety of quality products and services, as well as being the only company providing wireless satellite technology.
Our Customer Is Our First Priority
At Eye See You we do not cut corners when lives and property are at stake. Our focus is on your total satisfaction. We have set ourselves apart with outstanding professionals and superior installations, products, and services.
Eye See You will establish an increasingly prominent position in the electronic security industry. We provide a variety of security services to commercial and residential clients throughout selected areas of the United States. Achieving and maintaining this position will be accomplished by continually focusing on the clients' requirements, with our primary objective being to provide the highest quality products and service available for the clients' needs.
Request Pricing or More Information