Workplace Violence & School Shootings
Our Eye-Vacuate Emergency System is a solution designed to help minimize damage and save lives for an unfortunate but all too common concern in today's society.

"Molson Coors employee shot and killed five co-workers before turning the gun on himself, police say"
– Washington Post, 02/27/2020

"Student fatally shot at Texas high school; suspect arrested"
– Associated Press, 01/14/2020
Our Eye-Vacute emergency system includes security cameras combined with independent call boxes to allow a dedicated individual to observe all aspects of an emergency situation such as work place violence or public school shootings. Safely and quickly guide everyone in the building to the closest exits.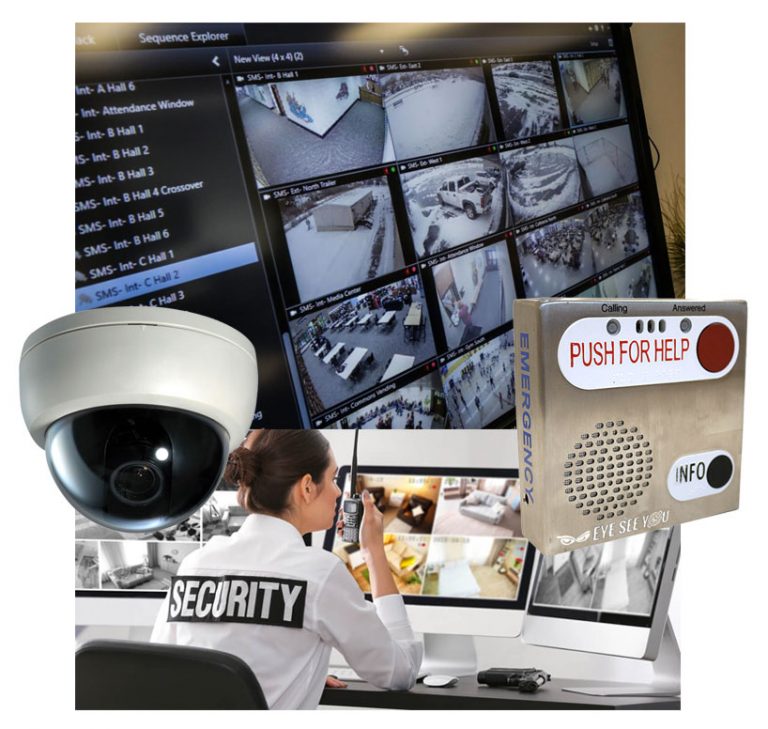 Professional Security Cameras
Quickly observe areas of violence and danger.
Independent Call Boxes
Safely communicate throughout the building with individual rooms, corridors, hallways and more.
Safely Evacuate the Building
Minimize casualties, save lives and guide everyone away from the violence.
Request Pricing or More Information